A First for Last Mile Delivery
The first group messaging platform that uses SMS text (no app to install) to connect Drivers, Dispatchers, & Customers in a single text conversation to improve efficiency and instantly resolve issues.
Riptide replaces support tickets with instant 3-way text conversations enabling scale, reducing cost, improving satisfaction, and building trust.
Riptide combines text with teamwork and transparency. Now, your dispatchers and drivers work as a team to resolve 100% of issues in minutes instead of hours. Dispatch can see every interaction as it happens, engaging when needed, looping in merchants as necessary, and building the voice of the customer data to understand and improve satisfaction.
Support queues evaporate and each dispatcher has the power of ten. Customers and drivers aren't left frustrated and waiting for answers because everyone who needs to be in on the conversation is there. Service failures are reduced, satisfaction soars, churn goes to zero, and trust, the foundation of loyalty, is restored.
Fewer Support Tickets
Faster Support Ticket Resolution
Minimize Re-Deliveries
Increased Customer Satisfaction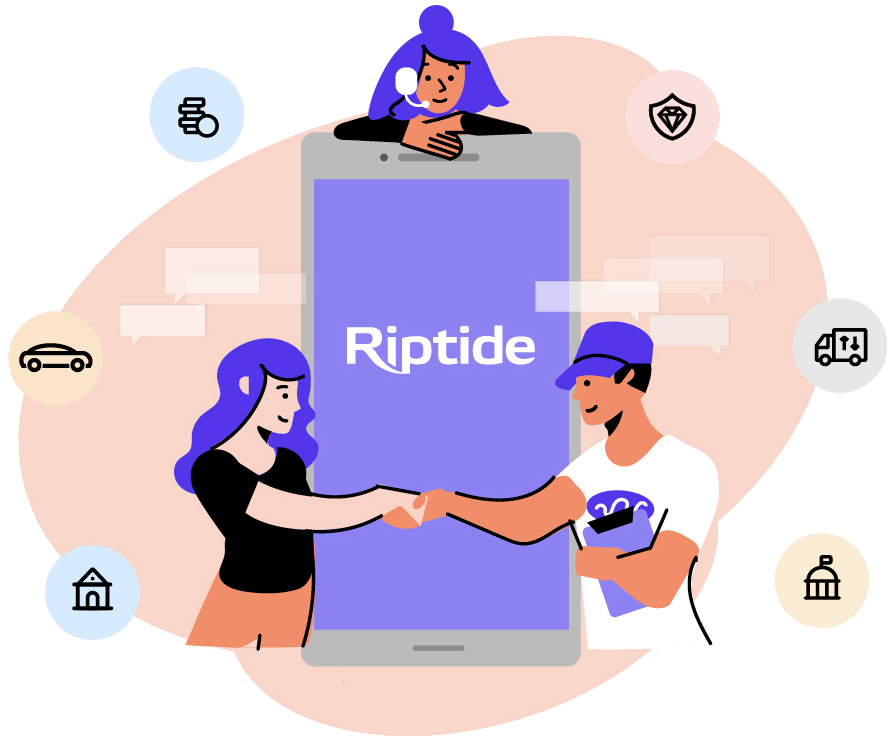 What Customers are Saying:
"With Riptide, our drivers and dispatchers respond together to 100% of customer delivery issues. Our resolution times went from 1 hour to less than 3 minutes, eliminating re-deliveries and refunds."
Gordon Harvey

, CEO & founder of DawgPack Delivery