August 16, 2023 | Riptide HQ | Featured
Riptide's Delivery Copilot Beta: Revolutionizing Onfleet's Last-Mile Deliveries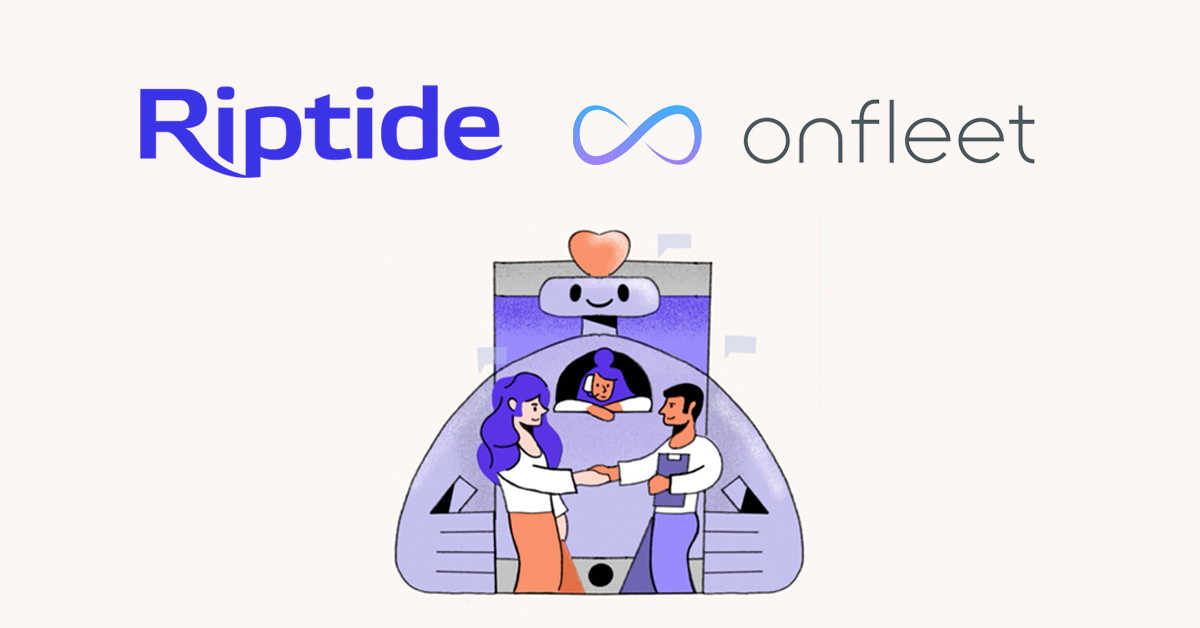 Riptide, a pioneering platform in service, logistics, and last-mile delivery, introduces the Delivery Copilot solution. This breakthrough is powered by Riptide's revolutionary GPT/Gen AI engine, which increases dispatcher and support productivity by 2-3X. Exclusively for Onfleet users, Riptide now offers complimentary beta access to this innovative tool.

Here's how the Delivery Copilot integrates with Onfleet and streamlines your operations:
Unified Communication: Bridging the gap in the delivery ecosystem, Copilot orchestrates seamless text-based interactions among customers, drivers, dispatchers, technicians, warehouses, and shippers.

Intelligent Oversight: With the capability to review thousands of conversations, Copilot discerns the ones that necessitate dispatcher intervention, ensuring only crucial issues get your team's attention.
Automated Updates: (Coming Q4) Copilot will update Onfleet in real-time, drawing from customer conversations to provide relevant delivery information.

Multilingual Support: (Coming Q4) Copilot will shatter language barriers by offering translations across 20 languages, enhancing clarity and accessibility in communications.
Merging Riptide's text-focused platform with Onfleet's infrastructure ensures that businesses benefit from 3-way SMS, particularly critical for sectors with high delivery failure costs and those navigating regulatory challenges. The integration guarantees streamlined communication, with all stakeholders on a single conversation thread, and allows businesses to customize engagement levels with dispatchers and drivers. Additionally, this collaboration promises archived, easily-referenced conversations and the potential to reduce call volumes dramatically.

Riptide's Delivery Copilot is poised to redefine last-mile delivery communication, optimizing operations and enriching customer experiences for Onfleet users. Don't miss this chance to elevate your delivery management to unparalleled heights.
Interested in joining the beta? Fill out this form and our team will set up a quick call to kick things off.
Back to blogs